About Tracer
Tourism Tracer is the largest project of its type in the world, both spatially and temporally. It is one of the most innovative and extensive research projects ever conducted into tourist travel. The Tourist Tracking Project began its life in 2016 as the Sense-T Sensing Tourist Travel study and received invaluable support from Sense-T during its early evolution.
Using smartphones and an app, we have gathered unprecedented insights into where groups of visitors go, how they move around, and what influences their decisions. For the first time, we have the ability to track how travel patterns differ according to age, home country, length of stay, reason for travel, etc. We can see detailed information on how long someone stands at a lookout, walks through a national park or browses an art gallery. There is significant value and impact to be had for government, industry and community as a result of this unique initiative.
---
Status
The Project began in January 2016 and is continuing to track the precise movements of visitors to Tasmania as they travel around the state. Tourists are approached at Hobart and Launceston Airports and on board the Spirit of Tasmania to take part in the study. Visitors who are in the state from four to 14 days are eligible to take part.
Participating tourists are handed smart phones which record accurate, real-time data of their travel patterns via a purpose built app relaying GPS location information. The app also generates pop-up surveys to capture the personal insights of participants.
---
"This research is the largest study of its type ever to be conducted, both in terms of the length of time we are tracking tourists and also in terms of our study's focus on an entire island… We can determine who goes to specific regions, how long they stop and what infrastructure they are using." Dr Anne Hardy, Project Lead.
---
Recent Media Coverage
---
Project Team
Led by researchers from the University of Tasmania, an international multi-disciplinary research team has been assembled for this innovative project, including specialists in GIS tracking and analysis, digital media marketing and decision-making, governance and evaluation, digital media use and economic valuation.
The Project proposal was designed in conjunction with the Department of State Growth, Tourism Industry Council Tasmania (TICT), and Federal Group Tasmania, and a wider range of industry stakeholders contributed to the Project's design.
---
How we worked
Tourists are strategically recruited at the three major entry points to Tasmania: Hobart and Launceston Airports, and on board the Spirit of Tasmania.
The cohorts specifically targeted are interstate visitors and Chinese independent travellers.
Tourists are surveyed to establish socio-demographic status, knowledge of Tasmania, and cultural background. Their movement is then tracked via our bespoke app that has been loaded onto a mobile phone handset provided to each tourist.
On completing their journey, tourists are send a shareable PDF-ed map of their travel route through Tasmania.
---
Impact
Real-time sensor data of where tourists travel is providing the industry, regional tourism authorities and government with new intelligence to:
improve marketing and infrastructure investment decisions;
identify emerging market trends;
inform strategies designed to increase the duration (and spending during) visits; and
improve the visitor experience to Tasmania by allowing the provision of more timely and relevant tourist information.
The Project is at the cutting edge of international tourism research. GPS tracking of tourists has only been applied to small geographical areas and has only tracked movement for a limited time period, such as one day.
This Project is helping to establish the University of Tasmania as a global leader in sensing-based tourism research. It also aims to provide the foundations for a more comprehensive 'visit Tasmania' app which provides relevant, high quality visitor information while systematically capturing visitor travel data.
---
About Tourism Tracer's Industry Research Projects
In 2016 the Tourist Tracking Project was brought to life as a Sense-T project, fully funded by the Australian Government. In 2017, the project is jointly funded by the University of Tasmania, the Tasmanian Government, the Tourism Industry Council and the Federal Group.
Tourism Tracer would also like to acknowledge the generous support of Ionata Digital, the Spirit of Tasmania, the Hobart International Airport, the Launceston Airport and Optus.
---
Development Partner

Development of the Tourist Tracking app and Dashboards has been undertaken by Ionata Digital working in close partnership with the Tourism Tracer team.
---
The Team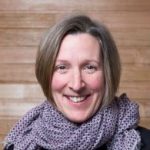 Dr Anne Hardy
Senior Lecturer, Tasmanian School of Business and Economics and Director of TRENd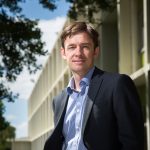 Prof. Richard Eccleston
Director of the Institute for the Study of Social Change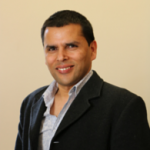 Dr Jagannath Aryal
Senior Lecturer, School of Land and Food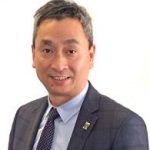 Dr Tommy Wong
Lecturer, Tasmanian School of Business and Economics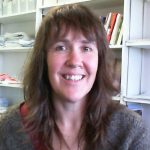 Dr Kate Booth
Lecturer, School of Land and Food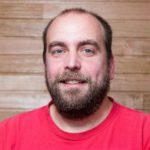 Dr Dugald Tinch
Lecturer, Tasmanian School of Business and Economics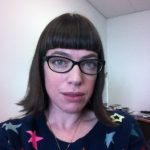 Ms Sarah Hyslop
Project Manager, Tasmanian School of Business and Economics
---
Partners and supporters